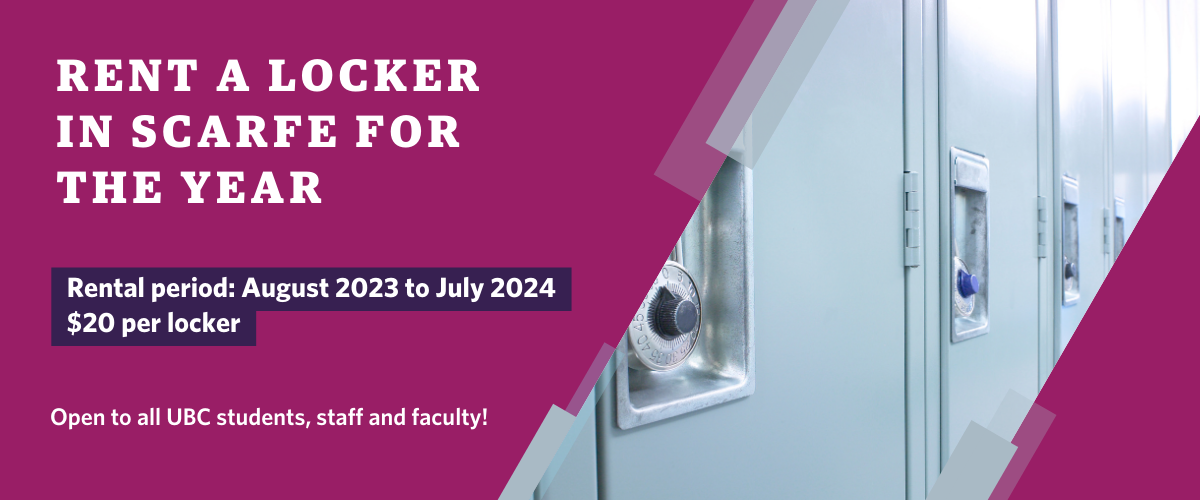 Lockers in the Neville Scarfe building are available to rent each year by UBC students, staff and faculty.
Locker rentals run from August 28, 2023 to July 24, 2024.
Cost: $20 per locker
---
How do you get a locker in Scarfe?
Follow these steps:
Find an unoccupied locker and put a lock on it.
Take note of the locker number (Important!).
Fill out the locker rental form — input locker number on form and pay fee.
---
All individuals are responsible for removing their locks and clearing belongings from lockers at the end of each rental period each year; there are no renewals or carryovers of rentals.
Scarfe building locker rentals are overseen by the Teacher Education Office and the Education Students' Association, who are elected in late September. If you need immediate assistance, please connect with TEO reception at teacher.ed@ubc.ca or 604 822 5242.